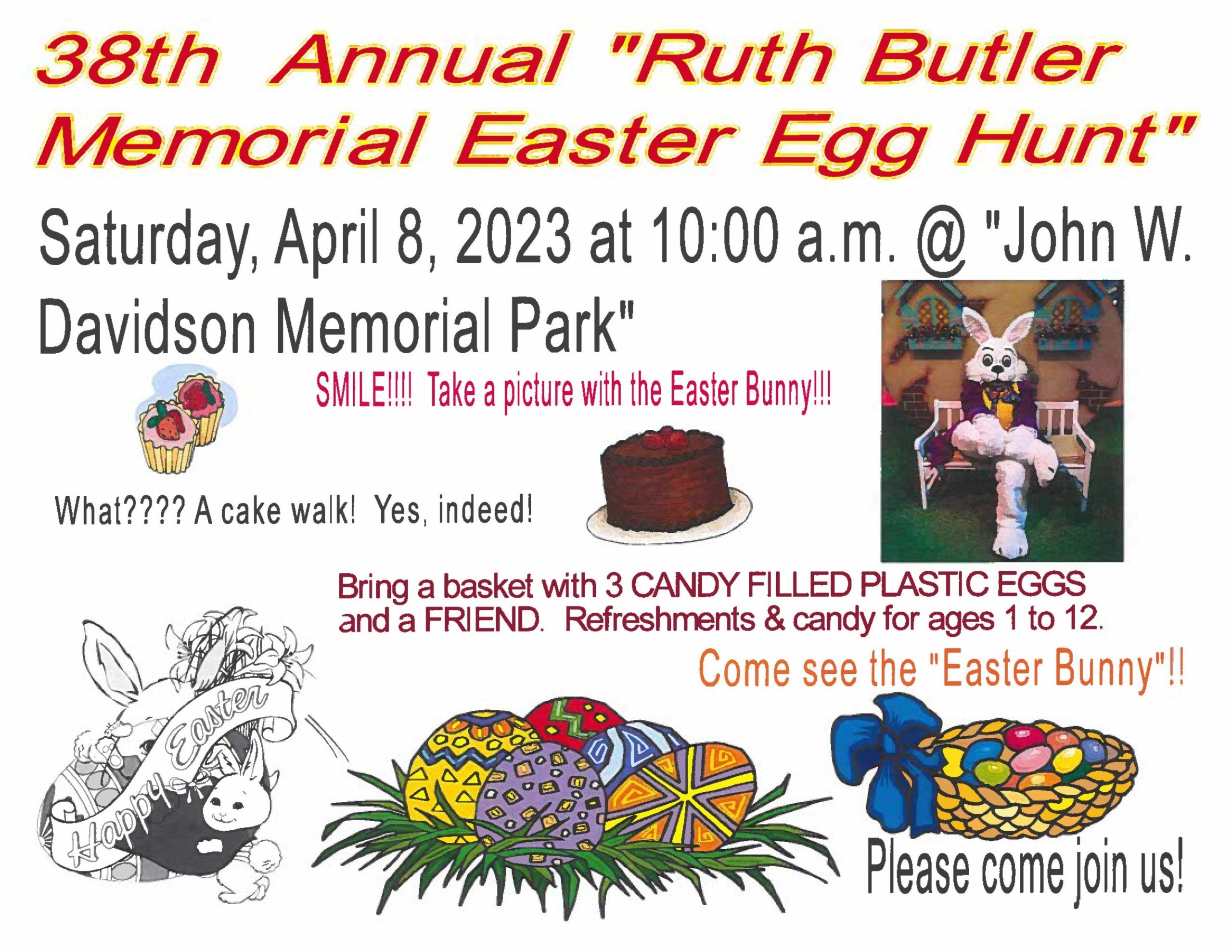 38th Annual "Ruth Butler Memorial Easter Egg Hunt"
Date: Saturday, April 8, 2023 at 10:00am Location: John W. Davidson Memorial Park Fun things to expect:
Cake Walk!
Pictures with the Easter Bunny!
Refreshments & candy for ages 1-12!
Bring a basket with 3 CANDY FILLED PLATIC EGGS and a FRIEND.
Downloadable PDF