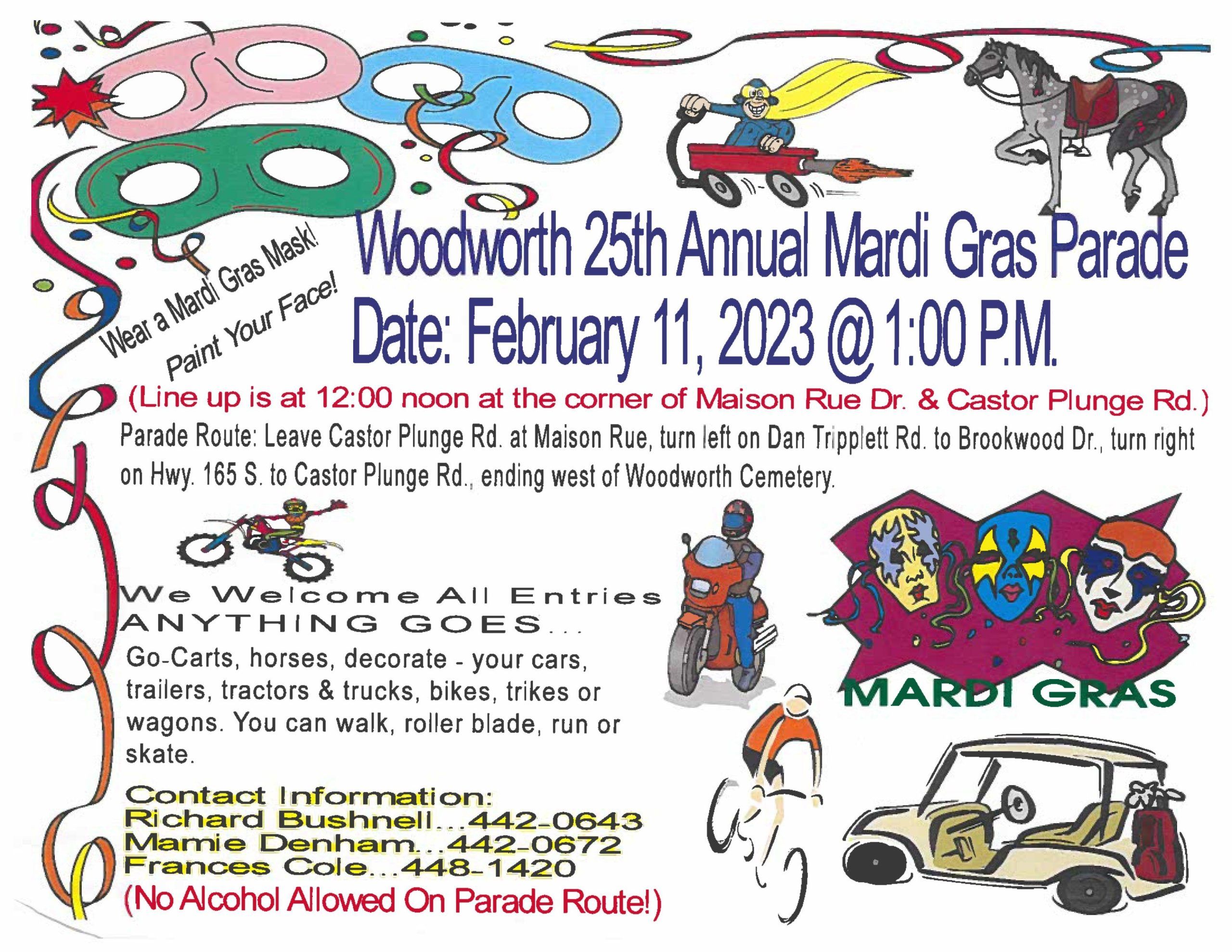 Woodworth 25th Annual Mardi Gras Parade
Date: February 11, 2023 @ 1:00PM
Line up is at 12:00 noon at the corner of Maison Rue Dr. & Castor Plunge Rd.
Parade Route: Leave Castor Plunge Rd. at Maison Rue, turn left on Dan Tropplett Rd. to Brookwood Dr., turn right on Hwy. 165 S. to Castor Plunge Rd., ending west of Woodworth Cemetery.
We welcome all entries – ANYTHING GOES…
Go-carts, horses, decorate: your cars, trailers, tractors & trucks, bikes, trikes, or wagons. You can walk, roller blade, run or skate.
Contact Information:
Richard Bushnell… 442-0643
Mamie Denham… 442-0672
Frances Cole… 448-1420
No Alcohol Allowed on Parade Route!